30 Facts you didn't know about Selena Gomez
Selena is one of the most talked about celebrities in the world -- but how well do you really know her?

Selena Gomez is everywhere, you can't avoid hearing about her! However, when it comes to little facts about her – e.g where she was born, what her favourite colour is – not many people actually know very much about her. Want to get to know queen Selena better? Here are thirty facts you probably don't know about her:
1. Selena was born on the 22nd of July 1992 at Glens Falls Hospital in Grand Prairie, Texas.
2. Selena puts salt on her lemons.
3. If Selena wasn't a singer, she'd be a chef and own her own bakery. 
4. Before Selena's Facebook account was hacked, her password was "ilovemyfans92" – how sweet is that!
5. Selena was offered the part of Mitchie in Camp Rock but she declined, and of course her former best friend Demi Lovato took on the role and rocked it!
6. Selena keeps her voice good by drinking olive oil – this is a trick she learned from Kelly Clarkson. 
7. Selena LOVES pickles. IN fact, she loves them so much that she wants to invent pickle flavoured gum!
8. Whenever Selena does an interview, she orders food but then realizes that she can't eat and talk at the same time, so she ends up staring at her food throughout the entire interview.
9. In school, Selena was voted "nicest", which isn't surprising, she's super nice!
10. The weirdest things Selena has ever autographed were toilet papers and used band aids! 
11.  Selena's favourite cartoon is 'Kim Possible'.
12. Before getting the role of Alex Russo in 'Wizards of Waverly Place' Selena wasn't a fan of magic.
13. Selena's name means 'moon' in Greek. 
14. After a long day, Selena loves to watch 'Friends' and fall asleep on the couch. 
15. Selena was named after the singer Selena Quintanilla Perez. 
16. Selena was inspired to became an actress by her mother. 
17. The other voices in Selena's song "Me & My Girls" are Selena's best friends.
18. A guy with a big ego is a huge turn off for Selena, but someone who can be honest with her and make her laugh is a big turn on.
19. Selena lost touch with some of her friends when she became famous because they couldn't handle it and were freaked out by it. 
20. Selena named her 2009 album "Kiss & Tell" because it was her mother's favourite song on the album.
21. Selena hates Twitter – of course, she still uses it because it's a way to connect with her fans, but she rarely uses it. In fact, she's not the biggest social media fan anyway. 
22. Selena's favourite colour is green.
23. Selena's favourite songs on 'Revival' are: Same Old Love, Hands To Myself, Camouflage and Good For You. 
24. Selena is a huge Cheryl Cole fan, when she went to London she rushed to the shop to pick up her album as they didn't sell them in the US. 
25. Selena's mother gave birth to Selena when she was 16.
26. Selena has two sisters, Gracie Elliot Teefey and Tori Gomez. 
27. Whilst filming "Spring Breakers" Selena had to be taught how to smoke because she didn't know.
28. Selena stood up to her former best friend Demi Lovato's bullies when they were little, she was the only one who stood up for her. 
29. When Selena saw her first tweet from a hater, she cried for hours.
30. Selena loves horror movies and would love to be in one – she also loves to be scared, too! She loves anything scary.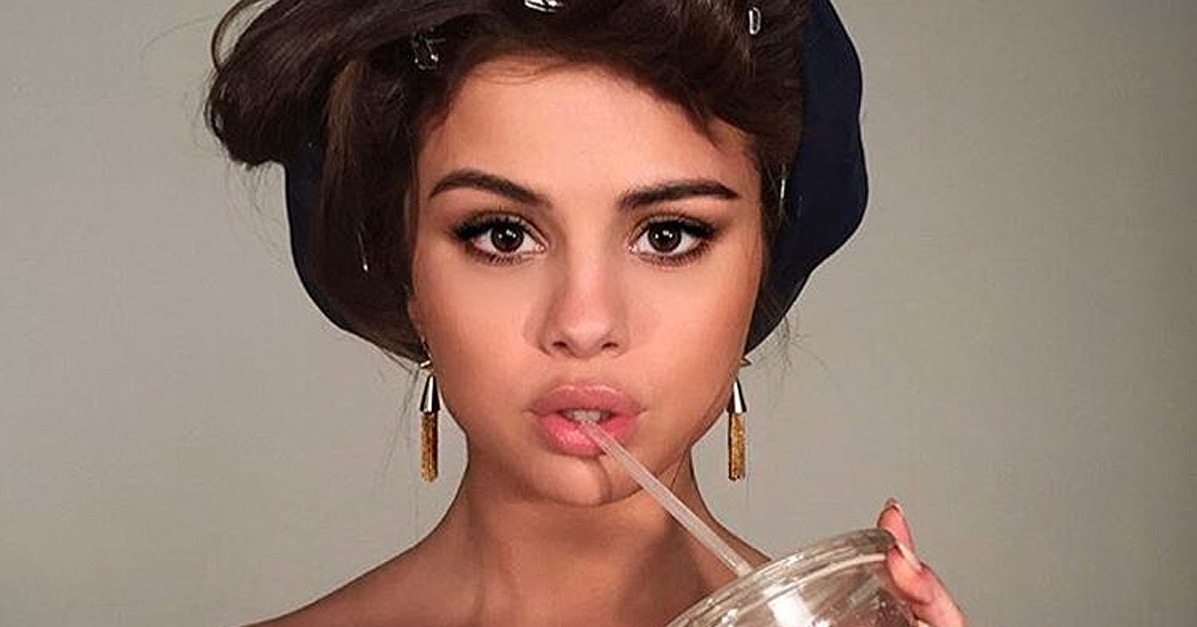 You see, other than her weird taste in food SelGo is just a regular person!