Ranking Pixar's 15 previous films
To celebrate the release of Pixar's 16th feature film The Good Dinosaur, here is a look back at their worst to best rankings of the previous movies in the animation juggernaut's back catalogue.
15. Cars 2 (2011)
Though it ranks 6th out of all the films in terms of worldwide gross, Cars 2 was the first Pixar film to receive a generally negative critical response, with little incentive behind it than clear profit opportunities from Car toys. The story was sub-par and had weak characters. This is one that kids will enjoy, but not one that will go down for the ages.
14. Cars (2006)
Cars just can't be described as classic Pixar, but it is an altogether pleasant if familiar story of a big shot race car Lightning McQueen who learns to care for others' needs as well as his own. There's a lack of truly memorable characters (and some worryingly reliant on native stereotypes) in the film, but Cars is still very charming with it's retro setting and sweet moral message.
13. Monsters University (2013)
The prequel to Monsters Inc showed Mike and Sulley at university before their successes at Monsters Inc, where their ambitions were very different and they were far from best friends. The film captures what the first film did great, and added some great new characters, where it falters is the slightly predictable story (perhaps inevitable given we know the outcome).
12. Brave (2012)
Brave was the first Pixar film to feature a lead female protagonist, and thus painted it more in the vein of the classic Disney Princess story. The film is commendable for it's beautiful Scottish Highlands setting and feminist focus in what had been a very male-dominated back catalogue of films, albeit it was somewhat confused in it's message and was still missing that classic Pixar formula.
11. Ratatouille (2007)
Ratatouille is a quirky tale of rising above expectations – told in the form of a rat wanting to be a famous cook. It exemplifies what Pixar does best in taking a familiar story and moral and making it a thoroughly fresh and entertaining for all ages. Perhaps a tad sophisticated for younger children, but it showed Pixar hadn't lost any of their edge.
10. A Bug's Life (1998)
The story of an eccentric worker ant trying to do all he can to protect his colony from demanding grasshoppers, recruiting the help of circus bugs to do it. A Bug's Life in isolation from Pixar is fantastic. The characters are excellent, the animation is dazzling and the music great, it's just unfortunate that it simply hasn't quite aged as well as other Pixar films.
09. Toy Story 2 (1999)
Due to strength of competition, Toy Story 2 falls below the two films that sandwiched it. It is still an excellent sequel that took elements of the first film (right down to the toy rescue storyline) yet built on them rather than rehashed them and raised important real world messages of how things change when growing up and how friendship is more important than fame.
08. The Incredibles (2004)
Brad Bird's Pixar debut merges the superhero film with family values to create a fresh stance on the overcrowded genre. The characterisations (particularly the brilliant Edna Mode) as ever are spot on and it is commendable for it's ignoring of the cliched 'everyone's special' message.
07. Monsters Inc. (2001)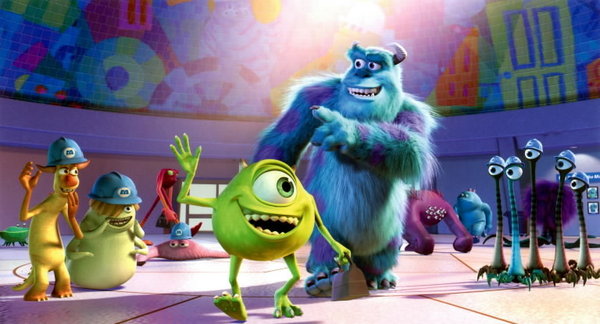 Monsters Inc is a funny, imaginative and warming story of two eclectic monsters discovering that the world of humans they feared isn't quite what they thought after a run in with a human child Boo (surely one of the sweetest characters). As only their fourth film, it exemplified Pixar was here to stay.
06. WALL-E (2008)
Experimental and daring for Pixar, with not a line of dialogue for the first forty minutes and a questioning of the negative implications of the future from mankind's greed and over-reliance on technology. This would seem hard to do for a children's film but Pixar carved an unlikely hero out of a silent trash collection robot and crafted a gripping and unique story that will surely go down as a future classic.
05. Inside Out (2015)
Telling the story of a young girl's move through life from the point of view of her emotions. Inside Out doesn't just look amazing, it has stunning depth, an unexpectedly melancholic undertone which captures an emotional connection to all ages. Praised by audiences, critics and psychologists alike, Inside Out put Pixar back on top after a fairly lacklustre period by their standards.
04. Finding Nemo (2003)
Definitely the most heartwarming and sweetest of all Pixar films. An overprotective clownfish tries to find his kidnapped son, Nemo, and both learn a few things on the way. Finding Nemo boasts an array of eccentric sea life and a talented cast including Ellen Degeneres' master stroke as blue tang regal, Dory, a laid back sea turtle and a hilarious trio of sharks. There is so much to love here for both children and adults, let's hope the sequel continues that.
03. Toy Story 3 (2010)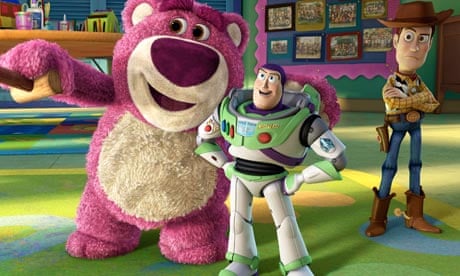 It's not often you get a second sequel that continues the brilliance of the previous two in the franchise , but Pixar somehow managed to do it again. Toy Story 3 is an extremely moving film with a hilarious storyline which will make you feel even more attached to these plastic playthings. And then there's the incinerator scene.
02. Up (2009)
The opening five minutes of this film are surely one of the saddest sequences Pixar have done, and Up delivers beyond that with a diverse set of characters that all charm in their own ways. It is different from Pixar's traditional depictions (particularly with it's widower protagonist) but this works in it's favour, as it stands as a unique epic adventure.
01. Toy Story (1995)
Where it all began for Pixar and it is still their best yet. Toy Story set out everything that Pixar did well – an imaginative world set from the point of view of things we wouldn't imagine, toys in this case, and bringing an amazingly human aspect to them, a clear sharp sense of humour and fantastic animation yet with a nostalgic feel to it's message and setting that appeal to both children and adults. After twenty years, it holds up remarkably well.
What are your favourite Pixar films, do you agree with this ranking? Share below.